Hello Surfers!

We would love to wish you a Marry Christmas and for that reason we have something special for you.
In Spain celebrating Christmas is an old tradition and each region has got thier own different customs.
There are things that all of them have in common, such as eating the 12 grapes at midnight on December 31st
or creating a ´Pesebre´ Christmas crib or nativity sceen with little figurines.
There are also those who put the Christmas tree in their house but it is a tradition that came from outside.
Well, Catalonia has its own different traditions from the rest of Spain. And they have to do with ... shit.
Caga Tió - Christmas Log
First you feed him ,then you hit him with a stick to make him shit the presents out
Caganers - Christmas Crapper
The figurine depicted in the act of defectation that appears in nativity scenes in Catalonia.
We invite you to read in Spanish the story of one of our teachers, Ramon is from Barcelona and all his life he lived Christmas here.
For those who do not understand Spanish very well we have a complementary video.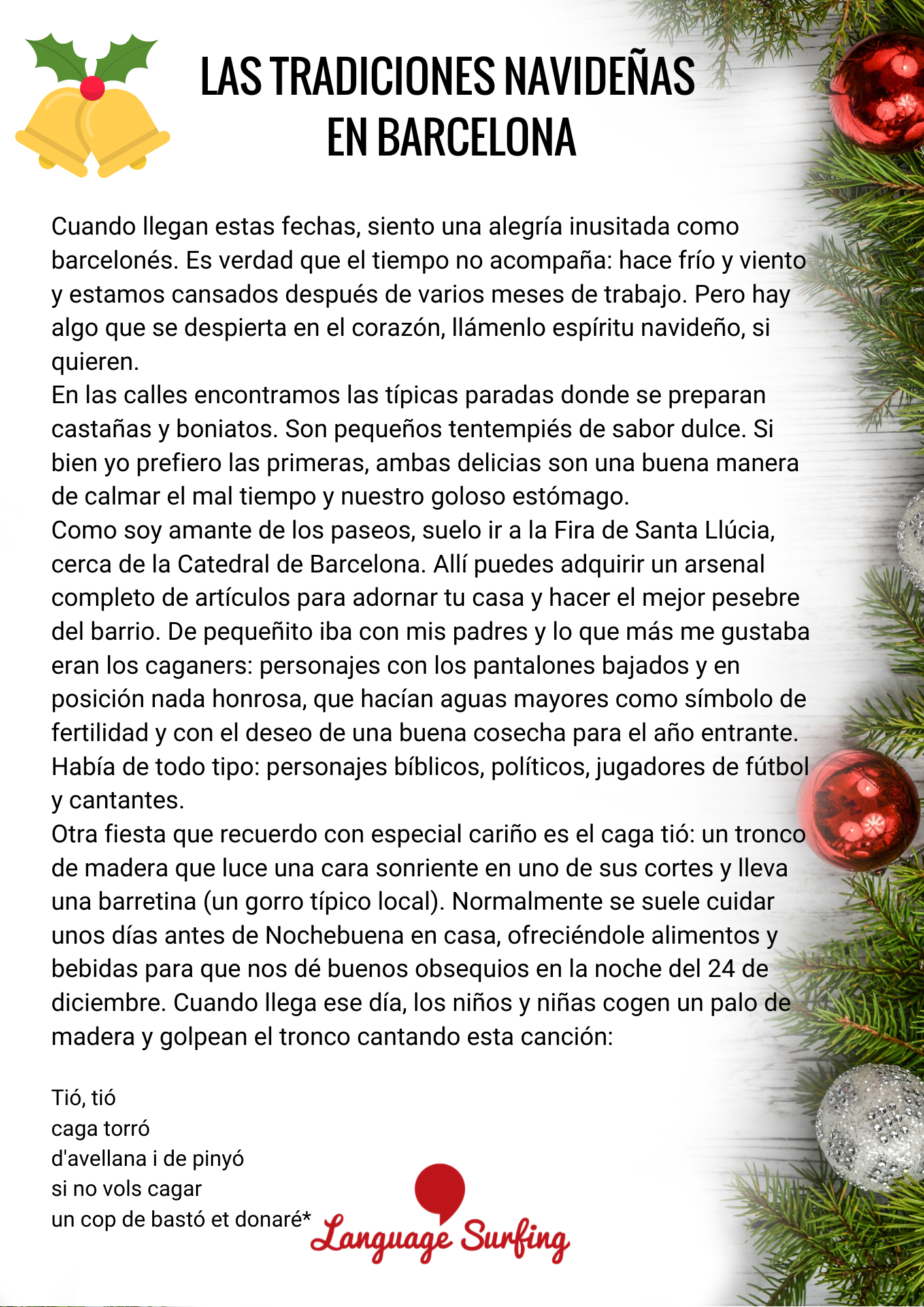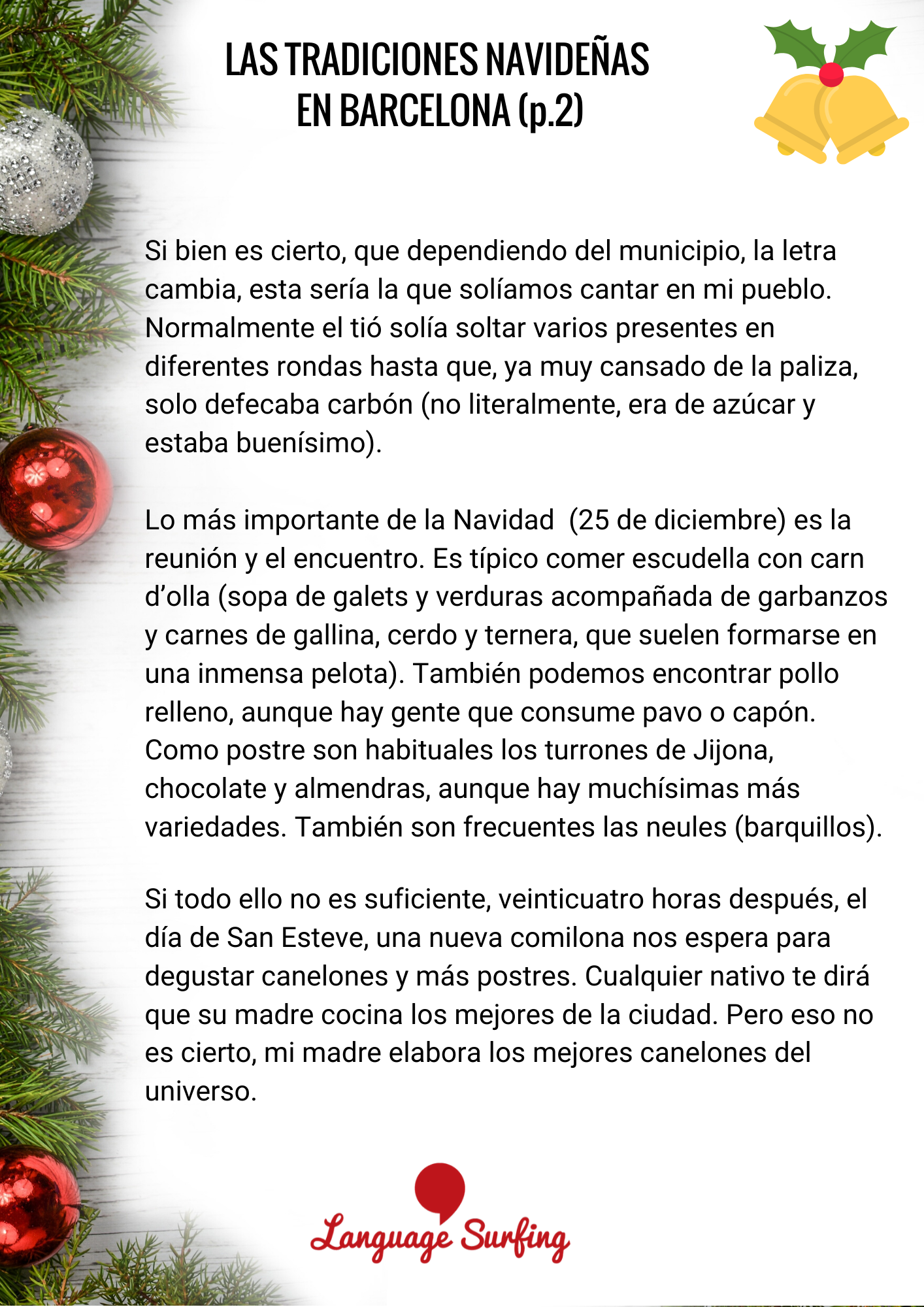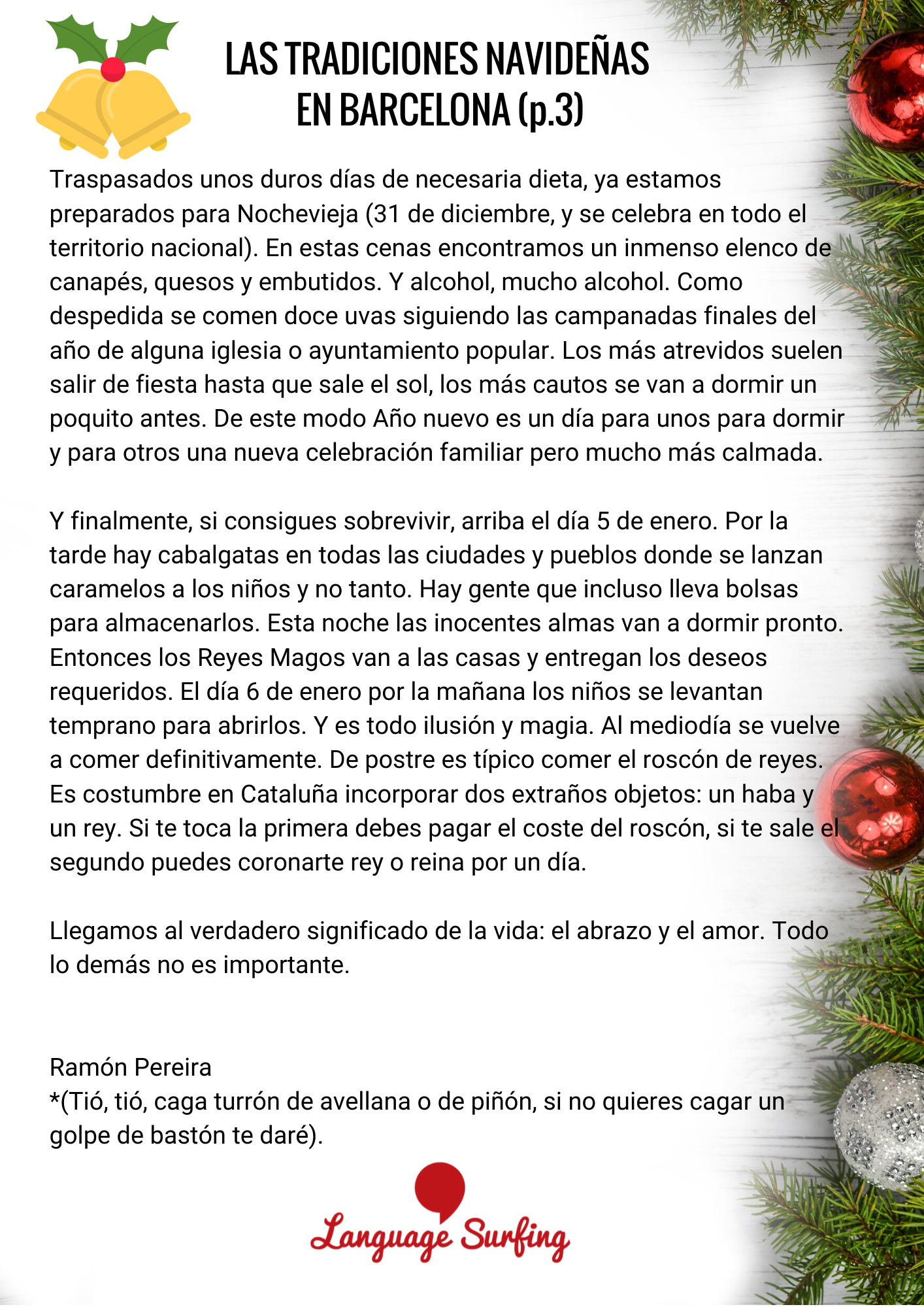 ← back to all blog posts