Just landed in Barcelona?
Planning to move in or spend your holidays here?
Considering studying or working here?
Although English is the worldwide language of communication, let's face it: most people in Spain only speak Spanish.
But don't worry, we're here to help you!
An immersion experience is always exciting but might also be challenging so we want to give you this handy ebook for free!
On this Language Surfing ebook you will find a survive guide with common vocabulary and useful phrases
that you can use in real-life situations: in a clothes shop, in a bar, in a café, in a pharmacy...

Get ready to have a great time in this amazing city!
You can download our Essential Spanish Guide below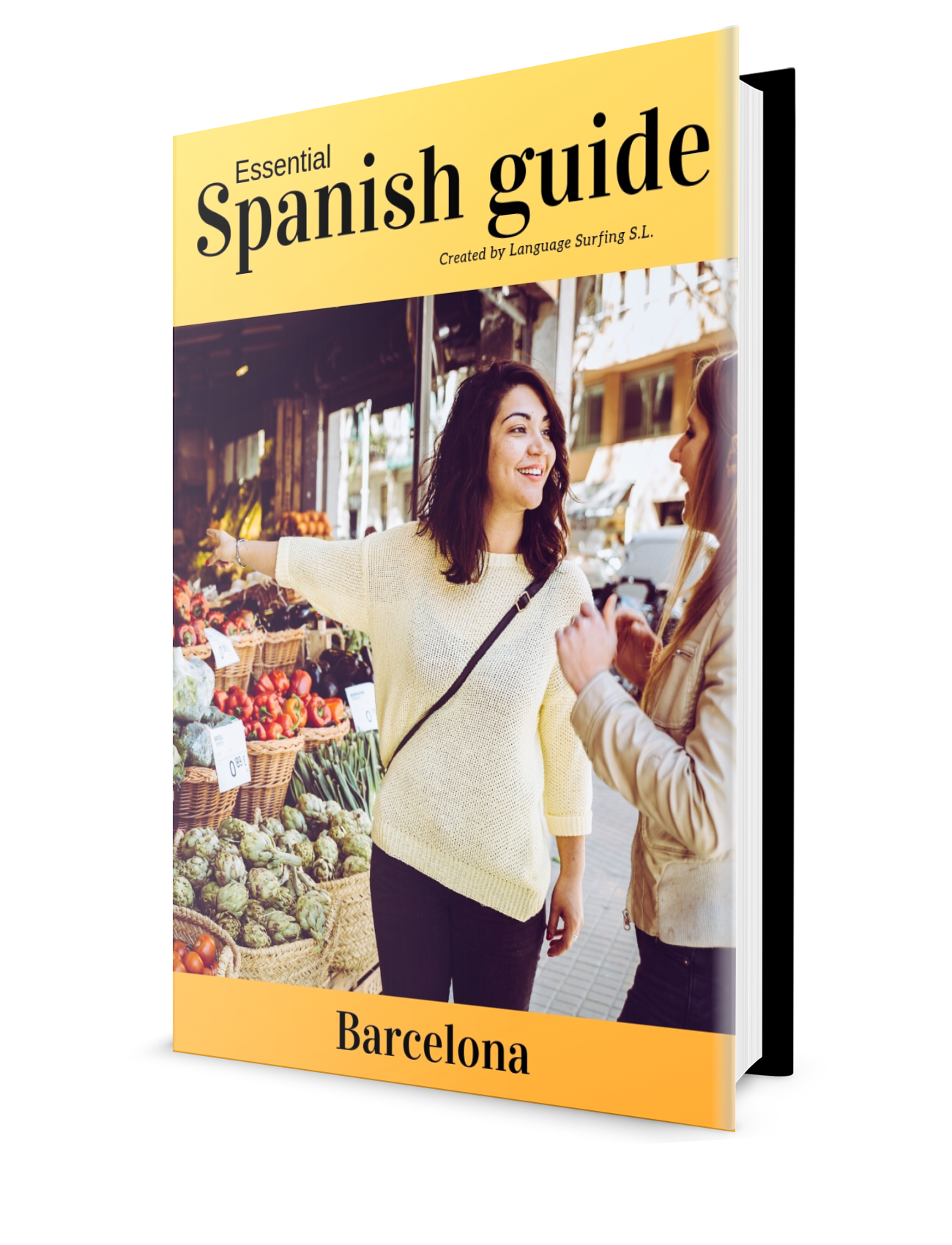 Download Free Spanish Ebook
← back to all blog posts